Bio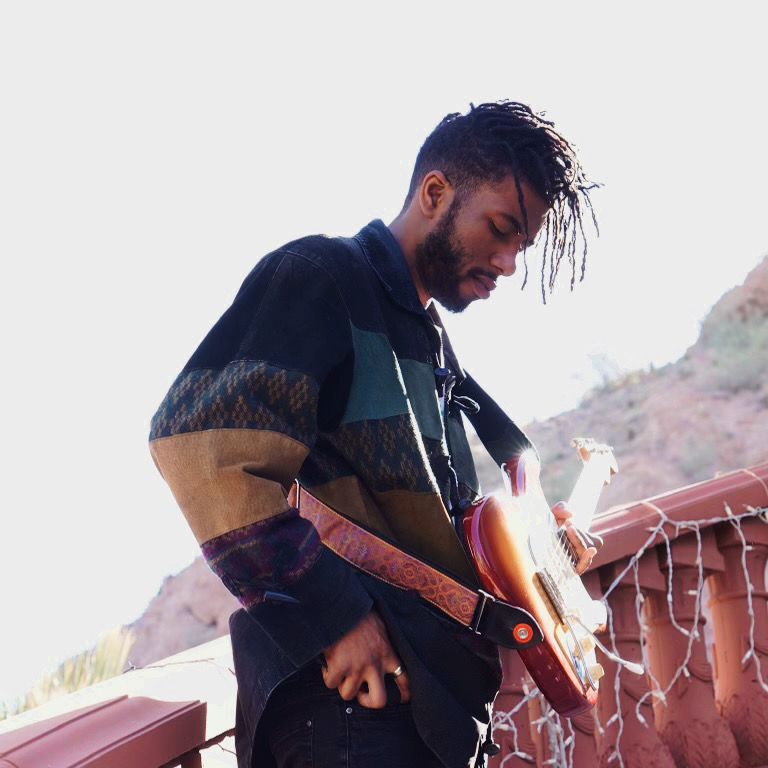 A powerful lyricist, gifted guitarist, and accomplished producer
A multi-instrumentalist and songwriter with a love for originality, Kovey Coles creates lush guitar-driven alternative soul. In the vein of other left-of-center creatives like Childish Gambino, Toro Y Moi, Frank Ocean, and BROCKHAMPTON, his brooding singing and rapping sound is inspired by wide reaching influences from jazz and electronic to funk and neo-soul.  
Recently Kovey has been gaining attention both online and through live performance (including his first appearance at SXSW in Austin, Texas), and is becoming one of the most promising emerging musicians to watch in 2022.
Raised in rural Virginia on a healthy diet of funk, rock, and neo-soul, Kovey has natural southern swagger in his music, which This Song is Sick has praised as a "jazzy and soulful sound." He began teaching himself guitar at age 14, eventually adding bass, drums, and piano to his repertoire (he still performs these instruments himself on his productions). Kovey's unique sound is also the by-product of his unique experience; he attended Princeton University and traded his smalltown upbringing for major cities like New York, and LA, and international hubs like Tokyo and Beijing. Lyrically, his songs are substantive and poetic, blending influences from the spoken word, rap, and singer-songwriter traditions to lend an informed and earnest perspective. 
Now residing in Los Angeles, Kovey continues charting his own path with his eclectic soundscapes. With an ambitious pledge to release new music every month in 2022, as well as exciting upcoming performances, this year stands to be a breakout time for the young artist. To stay up to date, follow him on social media @koveycoles and add his music to your library on your streaming service. 
Kovey is also one half of the electro-R&B duo "Browni."